Last week Google's Area 120 group quietly launched a new platform, Keen. Its primary purpose is to provide content to users based on their individual interests using AI. Sound familiar? We thought so too… This new platform sounds a lot like a combination of the social giant, Pinterest and the much forgotten about networking site, StumbleUpon. It differs slightly from these as it works through Google's AI and search technology to automatically update you with fresh content around a particular topic. So basically, you enter an interest, whether it's photography, bread making or DIY and Keen does the rest!

'Keens', which are similar to Pinterest boards, allow users to add specific terms and keywords related to topics they want to learn more about. The AI technology then uses these terms to search the web for personalised, curated content. Your 'Keen' will automatically populate with links to different blog pages, YouTube videos and websites that you'll likely find of interest! The general aesthetic of the site feels much sleeker and more modern than Pinterest, with a lot of white space and imagery to visually engage users.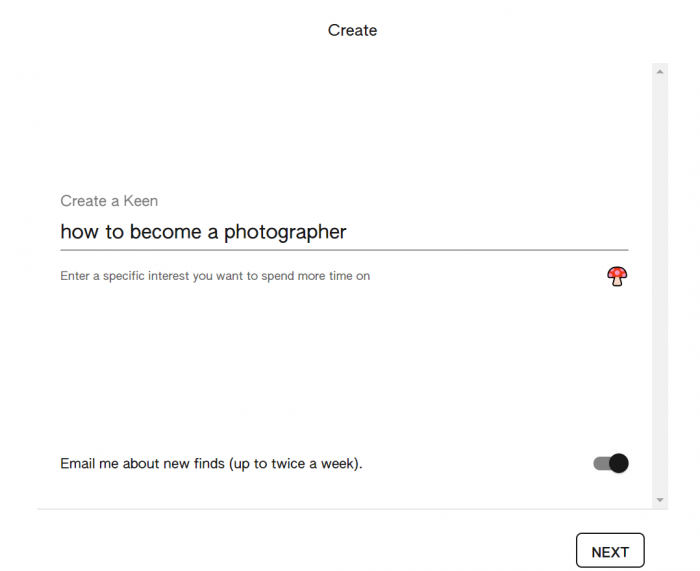 The feed or 'Keen' automatically repopulates and users can opt in to receive an email every fortnight of updated results and content suggestions. 'Keens' are split into three sections, 'gems' which are your saved results, 'explore' which allows you to view fresh content, and finally, 'searches' where you can tweak your saved searches as well as adding relevant suggested ones. This keeps the 'Keen' constantly updated and allows you to keep a track of links you want to check out in future, unlike Pinterest where boards stay static unless users physically add to them.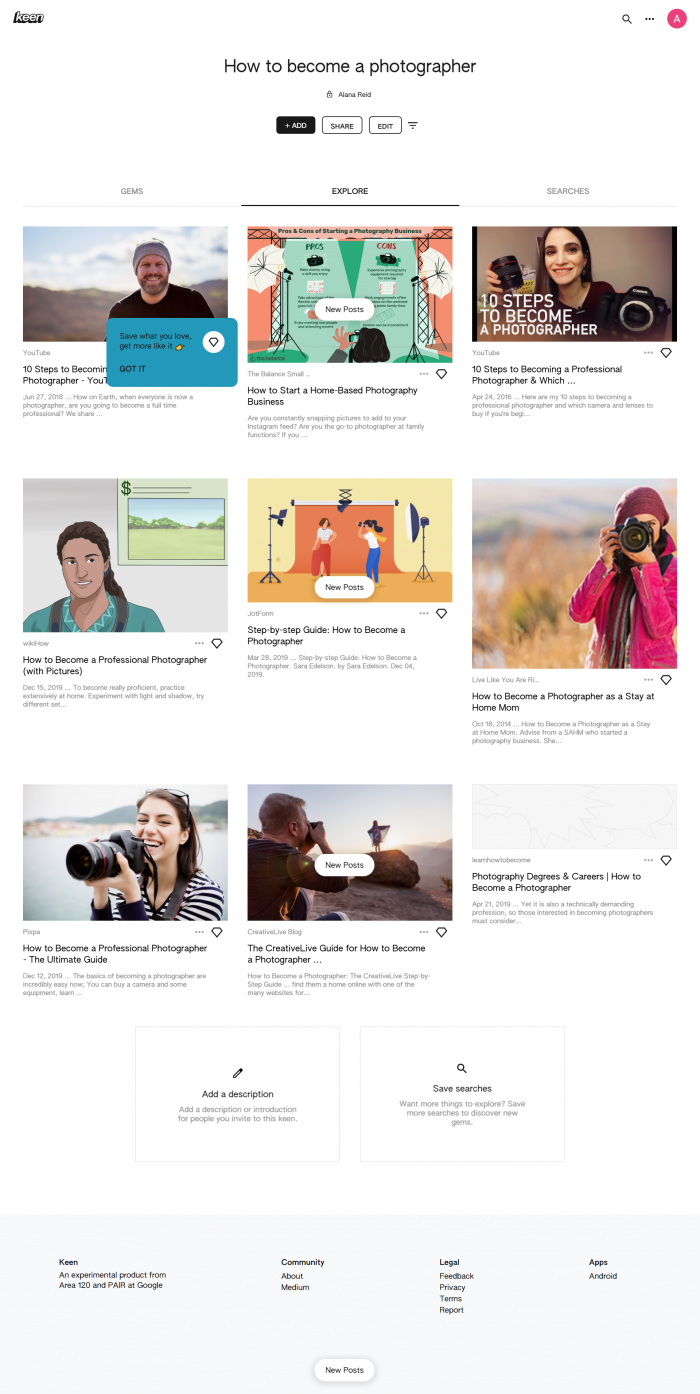 For businesses, Keen offers a new opportunity of traffic to your site based on Google recommendation to individual users. Due to the nature of the AI technology, it's likely traffic from Keen to your site will stay longer, have a higher CTR and are much more likely to engage in your content!
Keen's main goal is to help users spend more time on what they love, no matter what that might be! From our short experience of using Keen, we think it's a pretty cool little tool to use to browse the internet and quickly find content that interests you. It's unknown whether this new platform will become a staple for Google or will slowly die off like Google + in recent months, but only time will tell!