The metaverse has been on everyone's lips when it comes to hot digital trends over the past several months. In 2021, interest around the search term "metaverse" increased by 7200%. Ever since the social media giant rebranded itself as Meta in December, businesses across all spectrums of industries are exploring how the metaverse will shape business enterprise and marketing activities.
The metaverse is not just merely search interest. In 2021 alone, metaverse related companies raised record amounts of investments than they did in previous years. Meta invested 10$ billion in the metaverse with other tech companies committing resources to build metaverse infrastructures.
At 8 Million Stories, we pride ourselves on staying relevant with new digital marketing strategies so we have taken a look at the metaverse and how it impacts marketing at its current concept.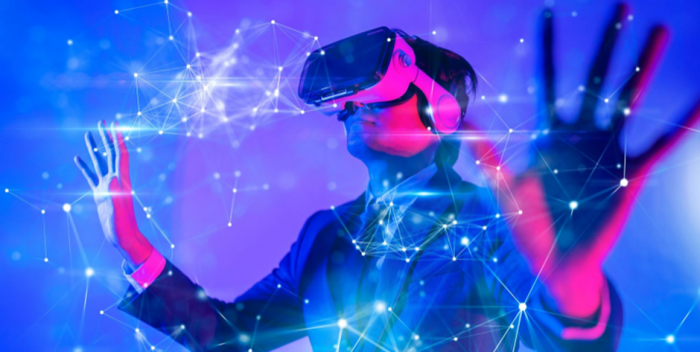 What Is The Metaverse?
The metaverse as a term is still in its early days of development and rather than constituting as one singular technology, the metaverse is a broad (often speculative) way in which we interact with VR and AR technologies. When tech companies refer to the metaverse it is often characterised by virtual reality and augmented reality spaces that exist in a digital space, and continue to exist regardless of whether you're using VR/AR technology or not.
These VR/AR spaces are typically meant to be accessed through the usage of headsets or browsers which can provide the user with real-time interaction and virtual worlds regardless of distance. This virtual space will give users a place where they can hang out with friends, attend work meetings, and even buy and sell products.
Currently, metaverse is a series of disconnected worlds, like the early days of the internet split through different URLs. Lots of companies have joined the hype of the metaverse and envision it as some sort of new-age digital economy. There was a time when owning domain names was a crazy idea and, in the future, it looks to be similar when justifying the purchases of virtual objects and currencies. The increase of attention given to the metaverse is partially driven by the ability to own 'virtual objects, lands and assets.'
Businesses such as Fortnite, for example, have created their own access to avatars, virtual currencies, and interactions using metaverse worlds. This virtual world is separate for example from Roblox as it has its own separate avatars and virtual currencies irrespective of it being part of the metaverse. It will be interesting to see how Meta will connect these virtual spaces together into one space, similar to how the internet evolved as we know it today.
Marketing In The Metaverse
The metaverse will not only impact the world of entertainment, business and social aspects, but marketing practices as well. In the coming years, there will be the ability to host hundreds, if not thousands in one single server. For marketers, this provides an opportunity to engage businesses with their audiences in a completely new way while pushing for brand innovations in new directions. For example, Volvo became one of the first car brands to test drive one of their cars in VR for potential customers to have a feel and experience their vehicles in virtual reality.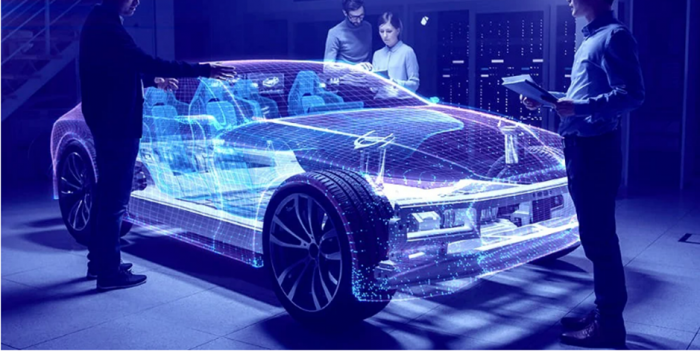 The importance of metaverse marketing will be the key to brands that want to target and convert younger generations. The oldest gen Z consumers are increasingly becoming an income-earning target audience. These consumers are more familiar with VR/AR technologies, transactions, and goods than previous generations. Gaming is currently leading the way metaverse is used with 67 per cent of Roblox's 50 million daily users under the age of 16, this could provide brands with a whole new generation of consumers that will be a force to reckon with in the coming years.
Companies can use the metaverse as a balance between traditional advertising (digital and above the line) to provide immersive experiences as a complementary aspect of the campaign. For example, the skateboarding retailer Vans created an interactive skatepark on the Roblox metaverse to build brand awareness while appealing to the company's core demographic. Vans enabled visitors to virtually explore the skate park with friends while they earn points through gameplay to spend on their virtual shop. This metaverse campaign successfully brought in new customers as well as entertained existing fans which had seen more than 48 million visitors so far.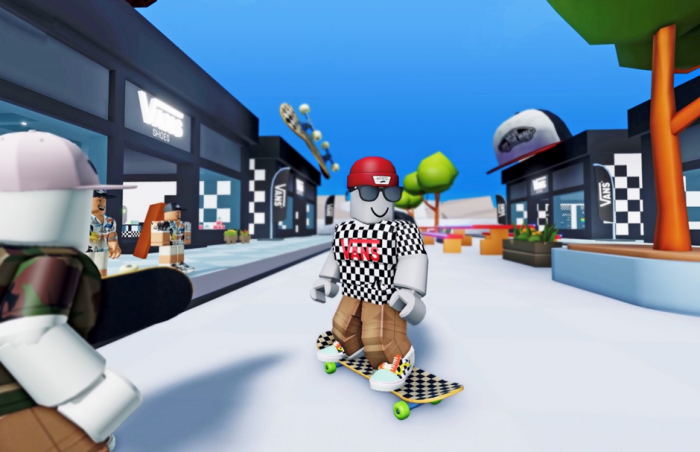 While direct sales are not the focus of metaverse marketing at its early stages, brands should start thinking ahead to capture future business. Direct-to-avatar sales of virtual goods are already valued at a whopping 54$ billion dollars, and some forward-thinking brands have already started to test different marketing goals to generate revenue. An example of this is seen with Gucci who sold a digital version of its Dionysus bag last year for $4115 dollars; this is more than the physical item retails for! 
As online to offline sales conversions are the norm today, in future we can observe metaverse to offline conversions to be the standard that brands can adopt. Back in April, Chipotle claimed to be the first-ever brand to enable Roblox players to exchange digital currency for real-world rewards such as vouchers for burritos to the first 30k visitors to its metaverse restaurant. This could be a continued trend for businesses in the future as younger audiences continue to avoid the urge to shop at physical stores.
Brands can also create new partners to leverage the metaverse. Over the last 5 years, there has been a shift toward individual content creators in influencer marketing. With a 50% increase on platforms such as Instagram, YouTube and WeChat. This shift is good for the metaverse as it increases the significant share of engagement and innovative experiences that will come for these creators.
Influencers are increasingly putting out their names to metaverse initiatives. For example, Snoop Dogg built his own "Snoopverse" in the sandbox, and a few months later his first music video was created within the metaverse. This creates new opportunities within the influencer marketing scope where brands can utilise and develop a strategy within the metaverse to capture the correct community audience that benefits a given marketing goal.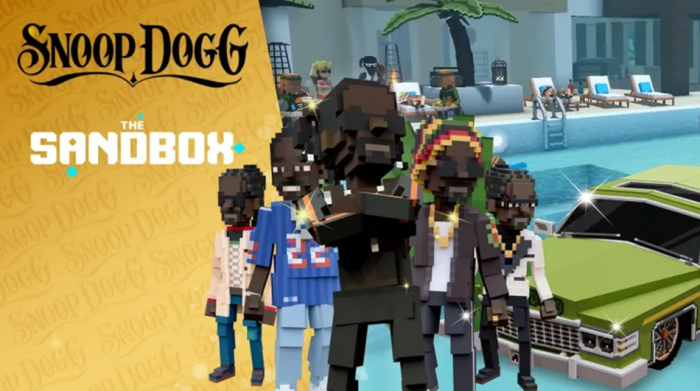 Metaverse Economy
One of the key elements of the growth of the metaverse could be NFTs and the Blockchain. Non-fungible tokens are digital assets that are programmed with scarcity and as such, is a great tool to represent the ownership of virtual assets. In metaverse terms, this could be virtual items such as avatars or virtual plots of land. By using NFTs it gives the user the idea of true ownership compared to video games such as Roblox and Fortnite where virtual currency purchases are still linked to the games' centralised servers.
Metaverse and NFT advocates alike claim that by powering NFTs through the metaverse, ownership of things like avatars, land and other digital apparel can migrate across metaverses through platforms such as crypto wallets. Decentraland is a current example of incorporating NFT and a gaming experience through the metaverse. The cryptocurrency-based game lets users purchase lands which can be sold as NFT assets in a shared world whilst people can build things like artwork galleries as well as other experiences brands would like to display.
Many brands have begun to purchase virtual spaces with Samsung and JP Morgan to name a few. Whilst the adoption of NFTs with metaverse has yet to be confirmed, it'll be interesting to see how the role of NFTs shapes the economy of the metaverse and something brands should take into consideration.
Measuring In The Metaverse
The metaverse is creating some major technological advancements. While marketing strategies and goals will change with time through these virtual and augmented worlds, so will the ability to measure it. Whilst traditional digital marketing relies on metrics such as conversion rate, impressions and cost per sale, the appropriate metaverse measurements may not be the same.
Metaverse marketing may have to define new types of engagement metrics. Search engine optimisation (SEO) has been an integral part of eCommerce in the last decade, but the future of virtual reality commerce could bring new terms into existence such as virtual environment optimisation (VEO). While the metaverse is still a working concept, as it develops, optimising virtual content may be key to keeping brands visible in the virtual world. As the founder and CEO of Market Mind shift say, "virtual reality is here to stay, and as SEOs, we need to adapt and be prepared to market within this new environment". VEO and or SEO will change, and it'll be vital for marketers to ensure content is optimised correctly for the metaverse as it develops, and more content guidelines get discovered as the technology advances with time.  
In terms of Paid Advertising, it is still in early concepts within the metaverse. Brands currently can partner with metaverse companies to have sponsored items to generate conversions and revenue. Paid advertising is very much dependent on each metaverse platform or world and its offering to paid placements and sponsorship deals.
Obstacles in the metaverse
There will be a few issues regarding the longer-term evolution of the metaverse that marketing professionals should consider. Firstly, we must consider how the metaverse tackles the ownership and transfer of digital assets and avatars across multiple worlds. We must consider questioning the legal framework as well as the implications it causes to brands when moving assets from various virtual spaces.
User safety will also be an important fact to consider especially since the metaverse is currently used by younger audiences. Marketing to minors has always been a sensitive subject, but as generational shifts happen it'll be more of a focal point in the metaverse. Brands should consider their responsibilities to child safety.
Finally, marketers should also consider how first-party consumer data is to be stored, managed and protected. With policies on data privacy changing, it will be an imperative question of how brands will secure consent and source data in the metaverse, especially in the world without cookies coming in the near future.
The metaverse is still in its early days but regardless of how it evolves, the level of adoption from consumers and brands will only accelerate. Considering how quickly digital platforms are evolving, the new use cases for the metaverse continue to emerge. Brands will have incentives to test and learn in their metaverse strategies. In the coming development of the metaverse, it'll be key for marketers to secure virtual and augmented reality experts to keep up with technological advancements in the area.
Brands that are looking to capitalise on younger audiences early should look to benefit the most from the metaverse in its current state. The future of marketing is in for a wild ride as we find new ways of reaching consumers through virtual and augmented reality spaces. It is key to keep a close eye on this space and see how it further develops as more investment and adoption by businesses continue to increase.
If you need help in developing your metaverse strategy, contact us now.