Announced earlier this year at the Google IO conference, search as we know (and love) it is going to change in 2024. The new Search Generative Experience will include a conversational AI pod to help you navigate to the best page based on your initial query and follow up prompts should you opt to use them.
But what about the ads?
A key part of how we drive awareness, sales and leads for our clients and a key part of Google's revenue, we've researched how Search Generative Experience will change paid ads.
In Google's latest reported earnings for Q2 they addressed that ads will continue to play a vital role in the new search experience. They are testing and evolving placements and formats along with developing tools for advertisers like us to take advantage of generative AI.
A mock up of how ads will look was released in the presentation by Google along with invitation for early access to the beta. Exploring the beta version with our own search journeys has been insightful. Not only have we gotten a view of the future of search, but also how Google Ads is developing. Here are 3 of our key observations from this major shift in the landscape.
High Visual Focus
A finding that we were expecting considering Google's focus in recent years. Google has been increasing the visual elements to its advertising offering for years. From the expansion of static display to responsive display ads, to adding favicons to search ads and a strong development of YouTube ads, advertisers should be well equipped for this.
Within the SGE, ads are showing more image extensions than in current SERP where this is largely limited to the top placements.
Keyword intent
This is the biggest difference we're seeing when switching between the beta and current search. Low transactional intent keywords were not serving ads at top of SERP. This was dominated by the AI section answering questions or providing detail depending on the query. This example for [types of life insurance] shows one premium ad above the featured snippet in the current SERP. But in the SGE beta we see the AI pod taking up the entire page before the user can scroll to the same rich snippet we see in the current layout.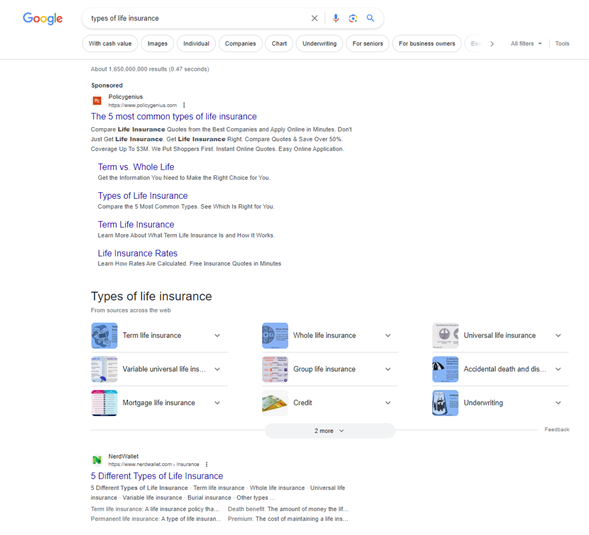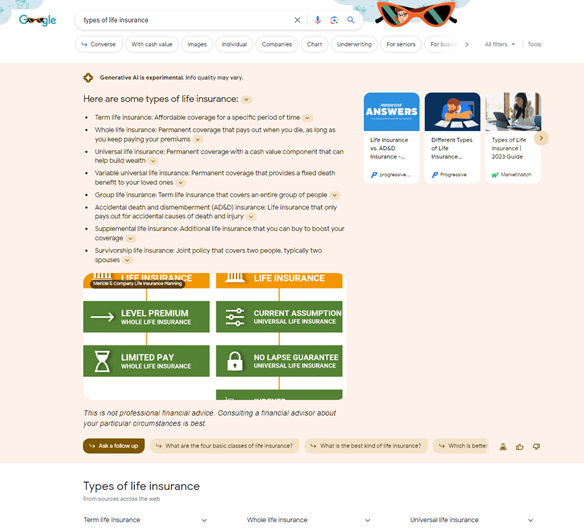 Looking at a more transactional based search, we see a layout much more familiar. The AI box is either below the ads or disappears altogether. There is still the option to converse with the system under the search bar but this is not being pushed to the forefront. As the user is very much bottom funnel at this stage and looking to convert. Ads are prominently taking up the top section of SERP as we have in the current layout.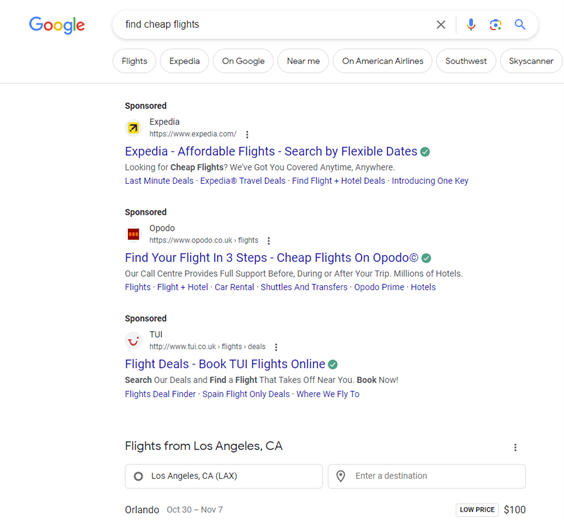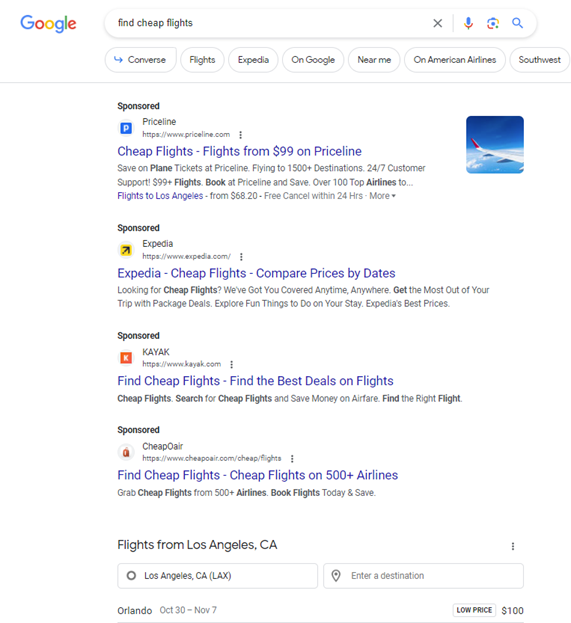 For branded searches investigated, the AI section is closed off. In this example for Nike, we have both shopping and search ads showing above the closed AI section. Whereas in the current search experience we see a rearranged ad section with shopping ads given less prominence.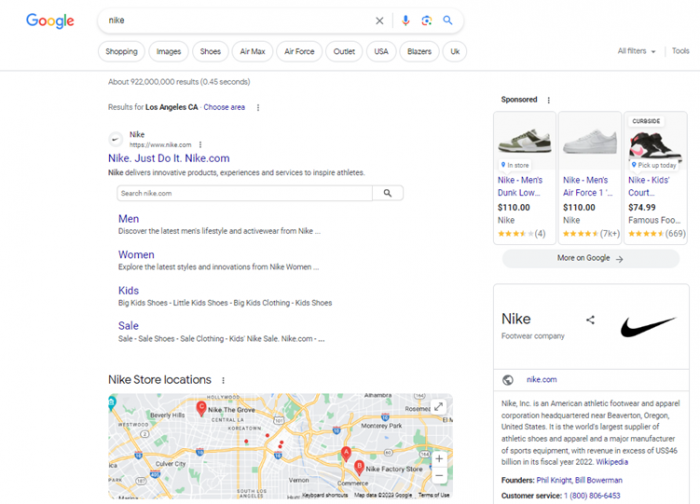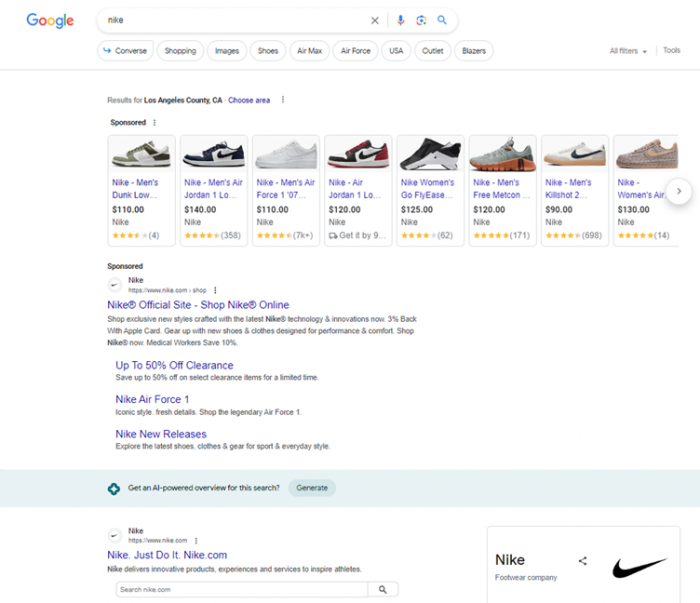 Ad placements
An interesting one which we're sure will change, only two ad placements were appearing above organic or AI sections where we're used to seeing up to 4. If these were to be reduced, will auctions become more competitive? To reach these coveted two ad positions at top of page, will bids become more expensive? We expect ad ranking factors to become more of a focus than ever. If you're not making use of all the assets available for search ads, we recommend you make this a key part of your ad copy strategy.
From Google's initial mock-up, ads were shown embedded within the AI section. Through a number of search queries and conversations with this new feature, we are not seeing this appear within the beta. As a new placement opportunity, and with Google's drive for Performance Max adoption, we suspect these will be linked. Performance Max campaigns are the most likely to provide users access to AI placements but watch this space!
Google's Modern Search has given us the foundation to pivot for the upcoming changes we're already starting to see and the future of search. To chat about anything AI in the search space and beyond, get in touch!