The world of SEO is always evolving, which means keeping your ears to the ground for the latest industry changes is vital to compete. Although some industry changes come with warnings on how to adjust your strategies, sometimes there are unexpected changes that have the potential to significantly decrease your site's performance.
A perfect example of this happened on the 7th of July when the 'people also ask' feature was shown 30% less in all search categories in just one day.

Although Google has not yet confirmed if this drop was a bug on their end or a new feature, this instance demonstrates the volatile nature of SEO and highlights the importance of implementing an array of best practices.
The 'people also ask' feature is useful for users as it shows relevant information that they may be interested in. For example: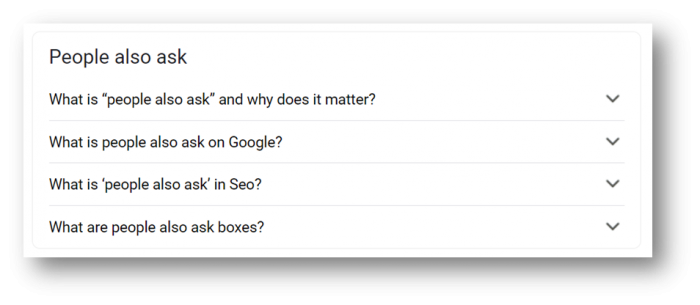 Additionally, this feature provides content inspiration for SEOs that will help them appear in Google's featured snippets or target keywords to improve visibility. Hence how this percentage drop could have a significant impact on a person's website performance if they relied on this feature alone.
Although SEOs have no control over what changes or updates occur, they can create strategies that cover multiple avenues that will help reduce risk. In other words, not put all their eggs in one basket.
Local Search – Google My Business
Ensure that local search is optimised by setting up a Google My Business account and ensuring that all information is updated regularly.
By doing so, you will appear in the Maps and Google Local Packs which are highly visible in search engines. Did you know that local information is the subject of 46% of all Google searches?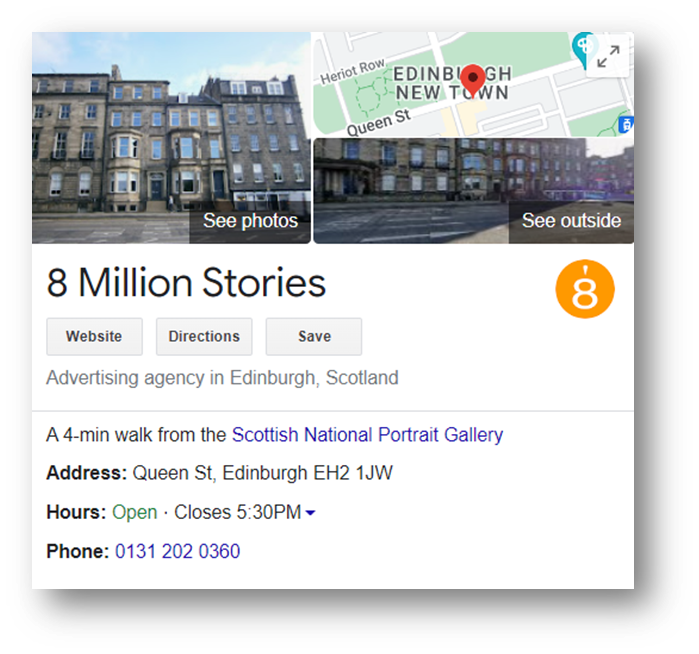 Writing For the User
Chasing keywords is important, but when content involves 'keyword stuffing' it compromises user experience and becomes counterproductive.
Remember you need to create engaging content to keep your users interested on your page.
This can be achieved by making your page interactive and including relevant media such as 'how to' videos or pictures to break up text-heavy content.
Basic SEO Practices
It's easy to forget about the basics. But you need to make your site able to pass health checks before it excels on search engines. These include:

Optimised metadata, including meta titles and meta descriptions.

Clear calls to action; whether that be to buy a product or sign up to your mailing list.   

Ensure your site speed is not slow, as this will deter users from staying on your site, thus impacting SEO.

Include high-quality images that have alt tags, as Google stated that they take this into consideration when ranking images.
The take-home message is that you should expect the unexpected when it comes to creating an SEO strategy for yourself or your clients. Although you cannot always predict updates or bugs that could impact your site, you can limit this from becoming a detrimental problem by covering an array of best practices. We have provided a taste of some of the top-level SEO best practices, but we are here to help with more in-depth information!